Target is a specialist real estate investor.
That's a very simple statement, but it doesn't reveal a lot about what we do – or why we do it.  Our approach from the foundation of Target has been to be make every investment one that's for the long term. We are not making investments for five years and then looking to make a quick exit. We want to add to stability in the care sector, and we want to support operating partners and fund buildings that will make a positive contribution to the lives of the residents in their homes. That means that our criteria for investment in property reflect those strongly held beliefs.
We only invest in modern purpose-built care homes. These homes will provide proper living space for residents with a range of amenities, garden space, spacious bedrooms with good natural light, and en-suite wetrooms. Very few of us would choose a hotel room without a shower. Why should the elderly be forced to compromise their dignity and choice?
Modern homes also have a number of other benefits:
They are more efficient for operators to run, being well-laid out, more efficient to heat, and allowing greater safety of residents (for example, with lifts between all floors rather than stairs).

The homes will be fit-for-purpose for a long time to come. If a home is future-proofed as far as possible, it will minimise the need to carry out works and disrupt the lives of the residents at some point.

Along with the rest of society, we need to ensure that our buildings are helping to meet environmental standards. This is easier to do with modern purpose-built facilities.  Renewable energy provision, good EPC and BREEAM ratings, and consideration of impact on the local environment are all important to us.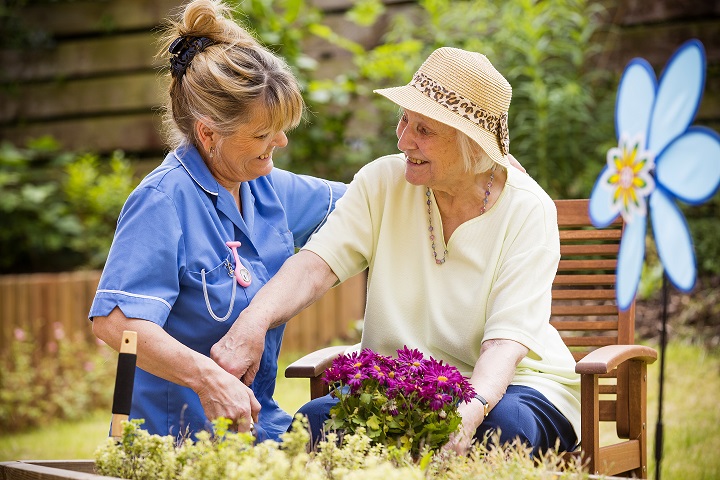 The location of the building is also important. Is there need in the local community? Are there sufficient staff available to ensure a high level of service? Micro-location is key in the care home sector. In broader geographic terms, Target has no restrictions. We can, and do, own homes in all constituent countries of the United Kingdom, from the Highlands of Scotland to the south coast of England. We have homes that serve a predominantly local-authority funded market, and those that are comprised entirely self-payers. But it needs to be right for its immediate location.
The real estate complements the most essential part of the care home sector. We firmly believe that the people in the sector, and the relationships they have, are the key driver of success – in terms of quality of care, regulatory outcomes, and financial returns. We have a history of working with regional operators who understand their local market; who have been in the care sector for a lifetime; where owners of business will know all of their staff, residents and often relatives by name, and understand where their needs lie. Walking around a home with an owner who will stop to chat with everyone is a pleasing indicator of the way a home is run.
We want to be comfortable that the people we work with share our principles of looking after the vulnerable in our society. We take time to get to know the motivations and aspirations of our operating partners and continue to work closely with them once we have made our investment.
Once we are satisfied with all the above, we can then confidently start the financial analysis of the home and make sure that we set our rent at a level which works for the long term. That will vary from home to home, and our starting point is always "what is appropriate and sustainable" in each circumstance. Again, stability is key.
Our approach is to fund the right building, in the right location, with the right people, at the right rent. It's not an easy combination to find, but it's important. After all, we are here for the long haul.